The Guide To Help You Enjoy Your Stay in Napa Valley
California's Napa Valley is one of the World's great tourists destinations. Hundreds of wineries made up the soil of Napa Valley. As famous as Napa Valley is for its wine, visitors quickly find out that there is a lot more to the area. Napa Valley is also home to stylish resorts and hotels, as well as many excellent restaurants. Regardless of your preferences, there are plenty of things to enjoy during your visit to Napa Valley.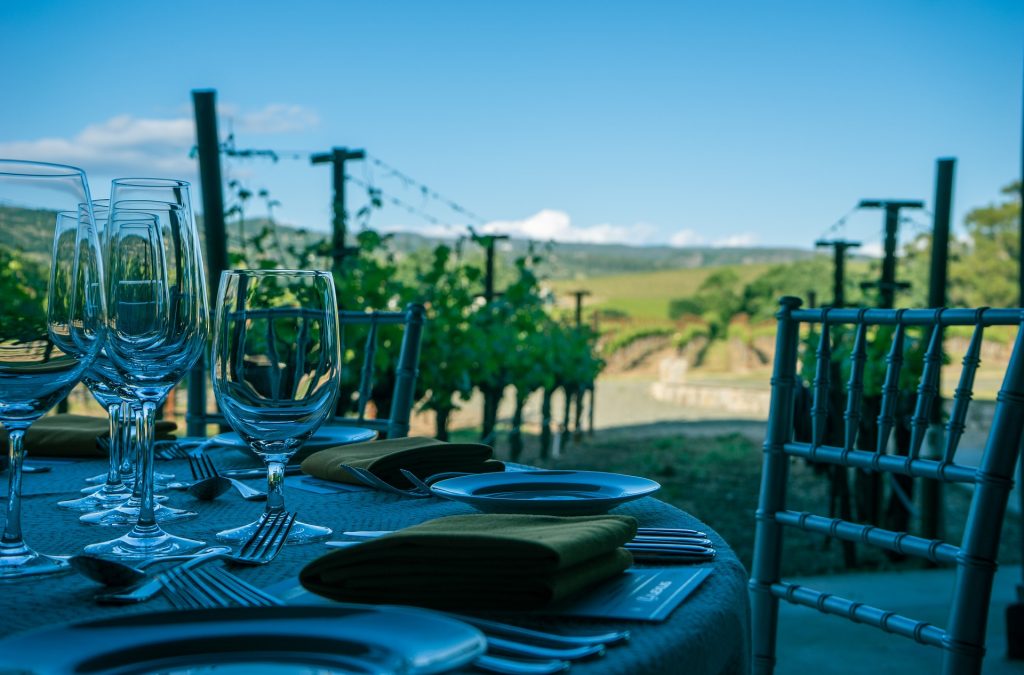 Restaurants
The Grill at Meadowood
The Michelin rated Meadowood is considered a second home for people who enjoy the beauty of wine country. Meadowood is known for its hospitality and sense of style. Meadowood serves breakfast, lunch, and dinner every day. The chefs use ingredients from the garden to keep the cuisine healthy and fresh. Popular menu items include Pumpkin pancakes with bellwether farms ricotta. English pea salad with Meadowood garden radishes and King salmon with green chickpea.
Solbar
Solbar is a full-service bar and restaurant that is open to the public. One of Napa Valley's exciting new restaurants, Solbar has an outdoor terrace where people can dine while enjoying the fantastic scenery. Take out, and poolside food service is also available. Solbar's menu features local, organic, and farmed options to help customers enjoy a healthy dining experience.
PRESS
PRESS Restaurant emphasizes the famous wines of Napa Valley while also serving steak, chicken, lamb, and pork. Fresh seafood is also served on a daily basis. The primary ingredients are from PRESS's private gardens, and the rest is sourced from local farmers. PRESS is known for its Cowboy Rib-eye and house made Scharffen Berger Chocolate Souffle.
Wineries
Jamieson Ranch Vineyards
Jamieson is known for its relaxed atmosphere, including a friendly and knowledgeable staff. Jamieson Ranch Vineyards is also a working ranch where you will notice cattle grazing on the hillsides. Be sure to also experience the food pairing on Jamieson's Overlook Veranda. Jamieson is conveniently located at the gateway to Napa Valley.
Etude Winers
Etude produces Pinot Noir from multiple places to help emphasize diversity. Winemaker Jon Priest believes in the Etude Philosophy that grape growing in the vineyard takes away the need for intervention by the winemaker, which creates an authentic expression. In addition to Pinot Noir, you can also enjoy Chardonnay and Cabinet Sauvignons.
Stags' Leap Winery
Located in the Stags Leap District, the Stags' Leap Winery has been producing elegant wines for more than 100 years. The property is famous for its stone winery and Manor House. As one of California's oldest wine estates, tourists are drawn to not only the wine making but Stags' historical significance.
Hotels
Wine Country Inn
Wine Country Inn is surrounded by vineyards. Tourists will enjoy a wine country breakfast every morning. There are more than 20 spacious rooms featuring king and queen sized beds. There are great views of the Napa Valley Cascades and tourists are welcome to explore the lush gardens around the property.
SENZA
SENZA is known for its organic bath products, unique design, and incredible views of the vineyards. SENZA strives to cater to the experienced traveler by offering a luxury atmosphere featuring an outdoor pool with cabanas. SENZA also features wine influenced spa treatments including deep tissue massages and facials.